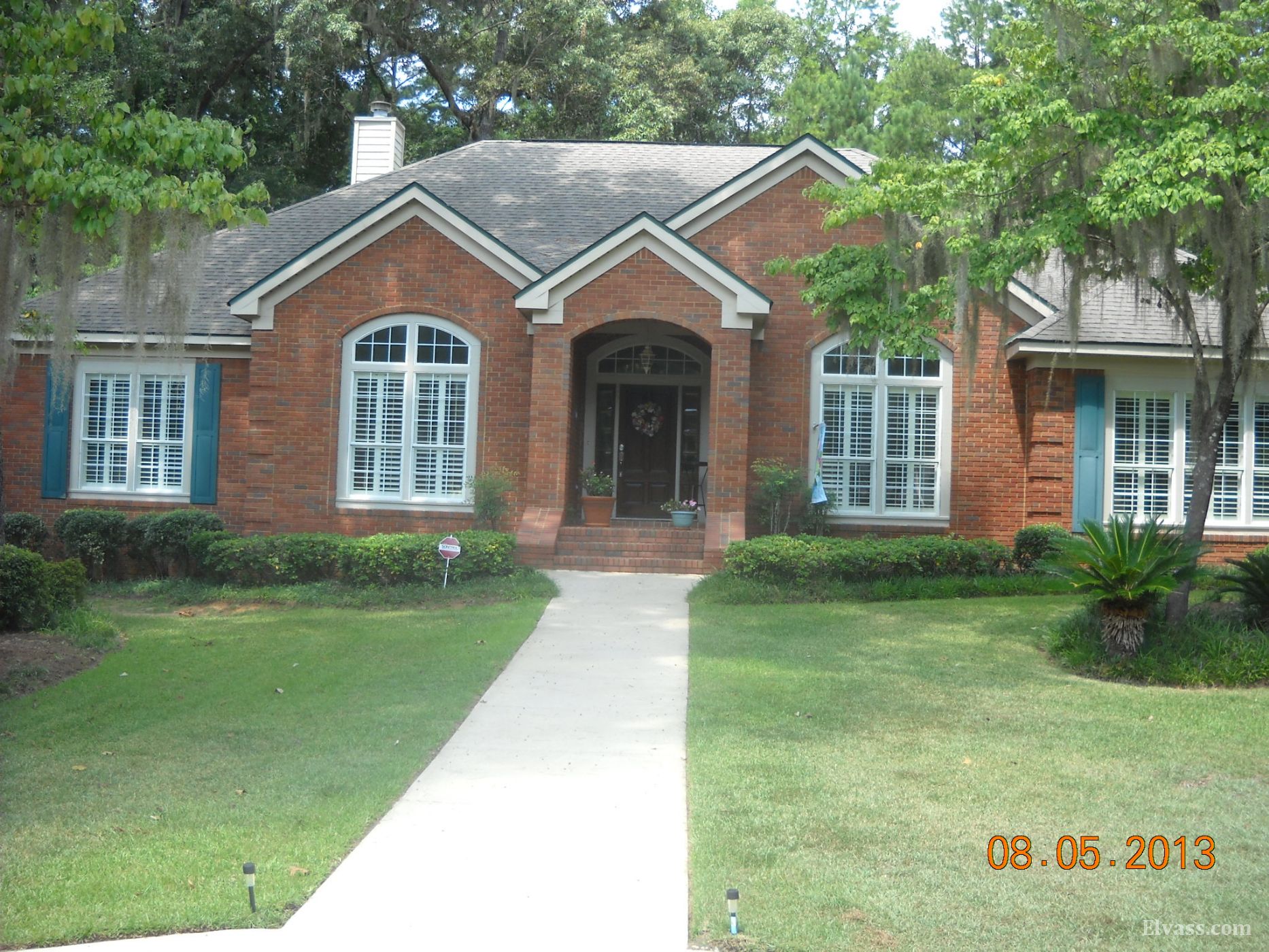 Stunning NE executive home. In one of Tallahassee's premier neighborhoods. Perfect for entertaining. Built-ins galore. 3469 square feet. 4/2. Walk in closets in all bedrooms. Wooden shutters on front windows. 10 ft ceilings wth generous crown molding. Walk in pantry. Since 2008 the following have been updated: HVAC, windows, appliances, carpet, counter tops, splashback, bathrooms, entance way, microwave, landscaping. Sunroom opens to quaint patio. Awning alongside. All brick on 1.56 acre corner lot with bearing fruit trees. 3 car garage with separate work shop. $525,000. 1417 White Star Lane.
16 April 2017
According to the current issue of Florida Trend ( April 2017 ), Home sales in north Florida were described as follows: Fort Walton Beach single family homes sales up 17.5%. Panama City up 14.9%. Pensacola up 19.7%. Tallahassee down 4.1%. That squares up with my current feel for the market here in Leon county. The pace of sales in my reference is cool. I am not sure just how much of that is the seasonal rate as we come out of the 4th quarter 2016 into the 1st quarter of 2017. Could it be that people are simply waiting to see what the immediate future holds? Is it that Dodd-Frank is still holding lending to abnormally high standards? Do people somehow feel that interest rates are going to get better? I am not sure but in my point of reference something is sitting on top of the local market place.
Interest rates took a turn north after the election. They currently sit at 4.1 % for a 30 year fixed rate mortgage. That rate is up from one year ago when rates sat at 3.59%. I recall back in the Jimmy Carter era I had a 13.5% mortgage. Some of my friends had 21% rate mortgages.
Nationally, consumer confidence has surged to a 16 plus year high. A strengthening labor market coupled with a positive economic outlook seems to be driving that confidence. GDP is up 2.1% in the 4th quarter which reinforces the feel of economic growth. Some members of the fed made comment this week supporting 3 rate hikes this year. The majority still favor a gradual approach to the increases this coming year. Nationally, pending home sales rose to 5.5% in February. A 2.6 % increase year over year. Warm weather and potentially increasing interest rates seem to be cited as the cause. Home prices have risen to the highest levels in nearly 3 years as demand remains pretty constant. Tight inventory seems to be an issue that supports increasing prices.
Leon county sales look like this:
Home sales 2/20/16 to 2/20/17 are 5116.
Home sales 2/20/15 to 2/20/16 were 4825.
That is an increase of 6%.
Inventory of homes currently sits at 5 months.
For 12 months ending 1/31/17 total homes listed were 5689. Of that number 3986 were sold. That represents 70.1% sold rate. Average days on the market 92. Average sale price of those sold $213,668.
Sale price/List price ratio is 97.73%. Average list price of unsold homes $278,477.
The market will warm into the 2nd quarter and will get white hot into the 3rd quarter. Because of our tight inventory in the northeast of Tallahassee we see heavy demand driving prices upwards. We are seeing 2-3 offers occurring very quickly on new homes listed there. There is almost a highest and best offer scenario existing there. You need to be using the services of the real estate professional to optimize your getting your home. Should you choose to not use those services you are putting yourself at a competitive disadvantage. Remember, as a buyer, using the professional does not cost you anything.
If you do not know real estate then make sure you know your realtor. This real estate broker would love to help you. I am 15 years in the business with a good success rate. Please refer to personal references of those I have helped under that category on this website.
Lee Vass, BS, CMR, SRES
Broker-Owner
Lee Vass Realty
3005 Shamrock South
Tallahassee, FL 32309
850-545-3439
elvass@elvass.com (e-mail)
http://elvass.com (website)